Products - API Honda Engines and Motors for Sand Cars
High Performance Honda Motors
API Engine Packages

All engine kits include:

Engine harness with factory plugs
Engine computer
Alternator & Belt
Polished intake manifold
Factory O2 Sensor
Adapter kit with 8" fly wheel
Kenedy Stage 3 clutch kit
Throttle arm
K&N valve cover breather




Avaiable Engines
| Engine Model | Available Years | Price |
| --- | --- | --- |
| Honda 3.0 | 2000-2003 | starting at $3,600 |
| Honda 3.2 | 2000-2003 | starting at $4,200 |
| Honda 3.2 Type S | 2001-2003 | starting at $4,700 |
| Honda 3.5 | 2002-2004 | starting at $5,200 |
Avaiable Engines Options
Description
Price
Six into 1 Header System
*Jet hot coated
$950
9" Fly Wheel & Clutch
$350
Front Motor Mount Block Off

$45 + core
Howe Power Steering Kit
- will fit 3.0, 3.2, and 3.5's
- includes hardware
$119
Intake Manifold Reversal
$300
Polishing Kits
- throttle bodies, altenators, valve covers, oil pans, oil filter housings
*if we can remove it, we can polish it!
call for pricing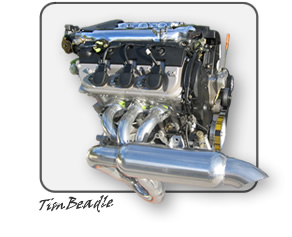 API also performs top notch services ranging from re-wiring jobs to complete car builds.
Check out our services section to see what we have to offer.

All engines are used with low millage. Detailed inspections of all engines are contucted to ensure a high standard of quality for our customers.

Engine Inspections
All engines receive a detailed inspection
Timing belt inspection and adjustments
Water pump inspection
Replacement of all external seals
Valve adjustments