About API - Arizona Performance Imports
Arizona Performance Imports "API" is owned and operated by Tim Beadle, a well known engine builder in Phoenix, Arizona. With over 29 years of factory trained experience under his belt, Tim continues to push the envelope in high performance imports. His expert knowledge in street cars, drag cars, off road race cars, turbos, and NOS makes Tim the go-to guy for many of today's high octane sand duners and builders.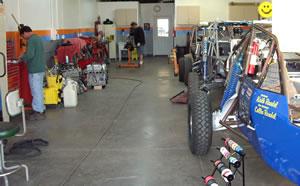 Tim takes great pride in building affordable, reliable, well-tuned motors that will knock your socks off. His success in the street car and off-road racing markets allows Tim to understand the quality people look for in a well built motor. Furthermore, Tim likes to take part in his obsession with speed and truly understands his customer's need for quality and performance.
API was started back in 1994 after numerous requests from others asking Tim to supe up their rides to blow away competitors in all areas of racing. As the street car and sand rail markets grew rapidly, so did the business. Today, API sells quality Honda motors and engine kits to the top sand rail and car builders in the Western United States. As quickly as the word is spreading about API's motors, soon API will have motors running in top cars across the nation.

Customer Testimonials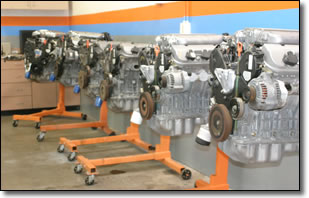 We get praise for our excellent work and great customer service from time to time. Some of the folks that we've done business with over the past few years have provided us with some examples of why they like our products and why they enjoy working with us. At API we strive to provide the best possible products and services to all our customers. To us, it doesn't matter if you're a large dealership or a weekend warrior; we ensure all our customers receive top quality products and service every time.
The quality and workmanship Tim puts into his motors is without comparison the best I've seen. Not to mention the awesome performance and horsepower he generates from these Honda motors. It's always a pleasure, thanks API!
-- Thomas J. Mortenson
President of Sandcar Inc.
I drove my car for one season N/A. I decided I wanted a turbo. I called around and decided on API. I wanted an inner cooler and a ball bearing turbo. I was expecting alot out of a turbo. After I got my car back I went for a ride. I never expected the performance I got out of my Honda engine!!! The inner cooler is custom to my car and the engine cover/scoop are awesome!!! The attention to detail is second to none!!! I got what I paid for and alot more!!! I couldn't be happier!!! Thanks Tim & Crew
-- Mick